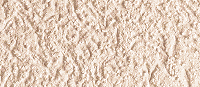 Swirl Fine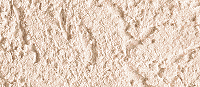 Swirl Coarse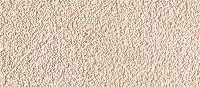 Sand Stone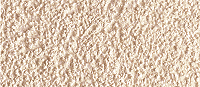 Sand Coarse
Parex offers finishes and coatings which are acrylic based. These acrylic products are designed for use on interior or exterior walls and are a great improvement over the traditional cementitious stucco coatings. Acrylics perform better and offer far more choice. Furthermore, with acrylic finishes, factory mixing eliminates on-site guesswork, achieving beautifully consistent texture and color.

As a top coat for stucco, acrylic finishes reduce the risk of efflorescence, a crusty white salt deposit that can surface over time on traditional stucco. Acrylic finishes also resist the humidity which traditional stucco absorbs, leading to possible cracking or spalling. Parex also offers a line of Elastomeric Finishes which actually bridge hairline cracks on old or new stucco walls.

Parex 100% acrylic finishes stay fresher longer, resisting fading, chalking and yellowing. Parex finishes rely on the acrylic polymers as well as the highest quality pigments available to resist UV fading.
---

Parex Colors
Parex Standard Colors are the forty most popular colors chosen by designers. The color chart below gives a basic representation of standard colors provided by Parex, however final color selection and approval should only be made after reviewing an actual finish color sample.
*Numbers in ( ) indicate reflective value. The higher the number, the less ultra-violet light the color absorbs.

Snowball
10400(92)

Marble White
10401(90)

Almond
10407(73)

Ochre
10433(69)

Indian Summer
10434(66)

Aluminum
10445(72)

Clear Linen
10431(81)

Cashmere
10411(49)

Bamboo
10425(66)

Limestone
10402(71)

Slate
10404(50)

Grey Mist
10443(65)

Steel Gray
10420(58)

Moonstone
10446(74)

Classic Cream
10421(44)

Clay Powder
10452(35)

Malted Brown
10424(43)

Tundra
10409(55)

Vanilla Cream
10451(68)

Ivory
10444(86)

Pepper
10450(36)

Moss
10447(43)

Canyon Dawn
10449(61)

Khaki
10414(60)

Beige Dune
10448(73)

Brushwood
10423(55)

Chamois
10441(42)

Santa Fe Rose
10436(61)

Oriental Gold
10438(44)

Evening Shadow
10440(43)

Warm Sand
10432(62)

Pale White
10430(80)

Trianon Velvet
10435(77)

Smokey Mauve
10426(55)

Apricot
10427(64)

Pewter
10403(63)

Lavender
10439(52)

Spice Tan
10415(52)

Peachtree Frost
10437(80)

Spicy Sunset
10442(39)

View traditional colors click here

SonoWall™ Colors
Note:
Colors may vary slightly depending on texture.
Colors are approximate. Actual applications of SonoWall™ finishes may be slightly different from the colors shown depending on monitor calibration or settings.